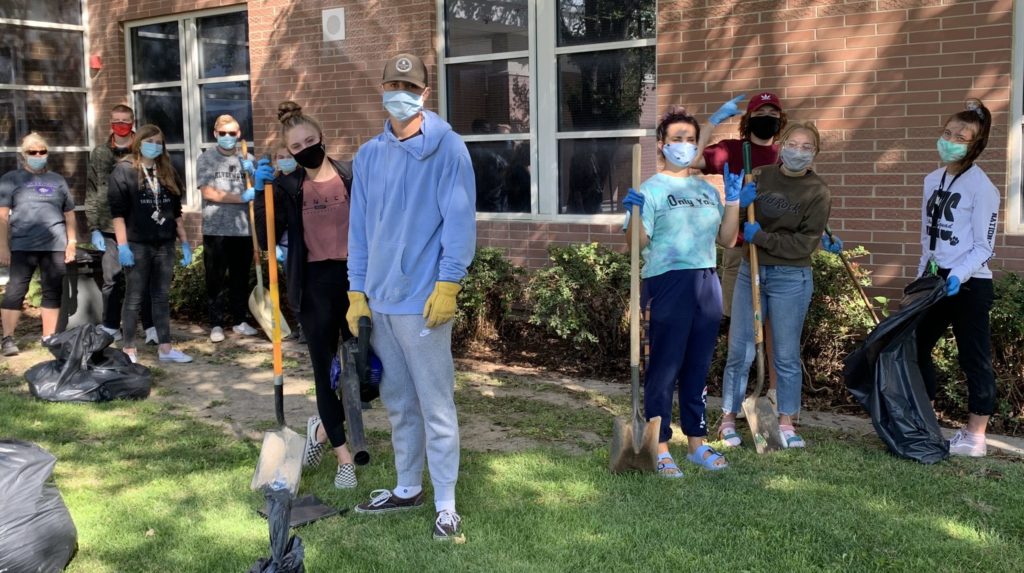 Silverwolf Day of Service is a great opportunity to serve around our RHS campus and community. There are lots of ways you can serve.
You can come to a Silverwolf Day of Service event at the School, or come up with your own way to serve.
Think about your family, friends, neighbors, and community and consider how you could help. It might be physical labor, like helping with yard work or household chores. You could also find ways to help by providing emotional support. Perhaps visiting a lonely grandparent or helping at a nursing home. Use your creativity to find ways to serve!
If you'd like to come help at the high school, we'll be holding a few Silverwolf Day of Service events. 
This year the events will be the following dates:
Saturday September 16, 2023 
For the in-person event at the school, we'll get things started at 9AM with some treats, and then we'll get to work cleaning up the school grounds. Bring your gloves, bring a friend, and help make our campus beautiful!
And remember, participating in Silverwolf Day of Service can earn you points towards your Silverwolf Medallion!
To keep track of who participates in Silverwolf Day of Service (both at the school or on your own), we're using this google form. Fill it out with a description of how you served. You can also upload a picture of yourself and your friends serving. We'll choose some of the pictures to include in student slideshows and other school media to demonstrate the great ways students are serving in the community.