---
Summer Reading Assignment
Language Arts Honor's 11th
Warriors Don't Cry by Melba Beals.  Students should read the non-abridged version (ISBN: 978-0671866396).
Language Arts AP Literature
How to Read Literature Like a Professor: A Lively and Entertaining Guide to Reading Between the Lines by Thomas C. Foster.
The Metamorphosis by Franz Kafka
---

Camp will be run by Riverton High coaching staff. Purpose of the camp is to meet and interact with the coaches and players while learning more and improving on basketball skills. We intend to provide a high energy and positive environment filled with skill work, drills and fun games.
Grades 2-5 9-11 AM
Monday July 12th, Wednesday July 14th, Friday July 16th
Riverton High Main Gym
Grades 6-9 11:15 AM-1:15 PM
Monday July 12th, Wednesday July 14th, Friday July 16th
Riverton High Main Gym
Cost $40/participant (includes a t-shirt and attendance for all 3 sessions)
Register in the RHS main office during office hours or contact coach Lee at jodi.lee@jordandistrict.org to get an electronic copy of the registration form. Registrations will be accepted up until July 12th but t-shirt sizes are only guaranteed if you register by July 1st.
---
 Riverton High School Girls Tennis Tryouts
DATE: Monday August 2, & Tuesday August 3, 2021
PLACE: Riverton High Tennis Courts
TIME: 8am-10am
Click here for more information about tryouts
---
2021-2022 School Year
We cannot accept any more registrations. If you  are interested in taking a summer Dr. Ed. class you may contact one of the other high schools in our district to see if they have any openings.
---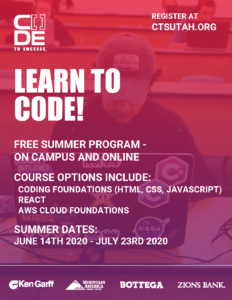 ---
Applying for College?
Need some help?
Great information can be found on our Counseling Center website.  Another good resources is the Fair Opportunity Project Guide.  This is a a free resource designed to help students with college admission and financial aid.
---

---
Follow RHS Instagrams!
@rivertonclassof2023
@rhs_class_of_2022
@rivertonhighclassof2021
@rhs_silverwolves
@rhs_maskup
---
---
---