---
Senior Graduation Party @ Boondocks!
Seniors!  Are you looking for something fun to do after graduation?  Come to the RHS PTSA  Grad Night at Boondocks! It will be the night of graduation, June 2nd from 10PM to 2AM at the Boondocks fun center. There will be activities, arcade games, a pizza buffet, and a raffle for prizes and cash! Tickets will be on sale at both lunches on Wednesday and Thursday, May 25 and 26 for $37. You can also get your ticket at graduation practice on June 1st. This activity is sponsored and run by the RHS PTSA.
Remember to buy tickets on May 25th and 26th at lunch or after graduation practice on June 1st!
---
RHS Positions Open for the 2022-2023 school year.
Library/Media Assistant -- M-F (7-10:30)  Please email resume to michelle.miles@jordandistrict.org
Childcare Assistant:  20 - 25 hours a week, 12:00 - 4:00 every day.
Boys Golf Coach
Girls Golf Coach
Click on the job title above, to apply!
---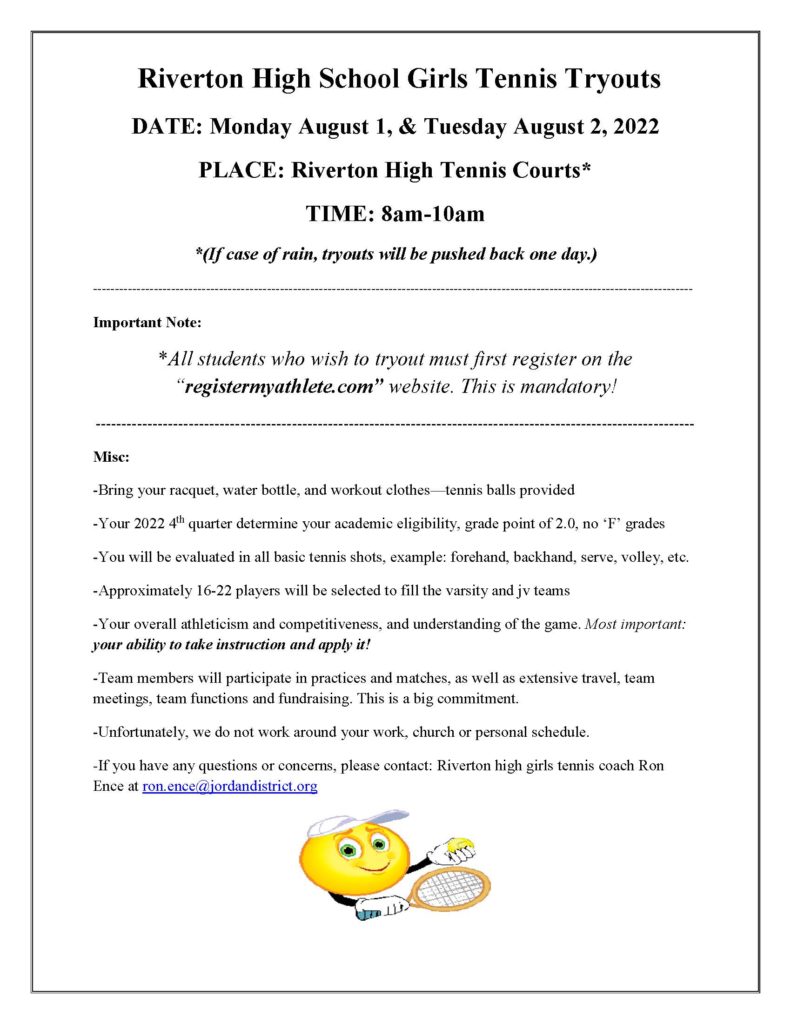 ---
Summer Driver's Ed
SUMMER DR. ED. is filling FAST!
 There are just a few remaining spots in our two June classes.
---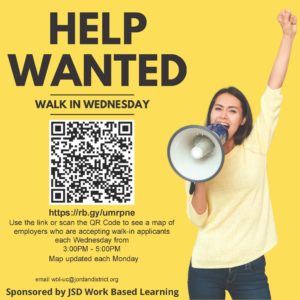 ---
Watch RHS Athletics Events
Click below to watch all major sporting events in the RHS stadium or gym.  The games will be streamed live.
---
Applying for College?
Need some help?
Great information can be found on our Counseling Center website.  Another good resources is the Fair Opportunity Project Guide.  This is a a free resource designed to help students with college admission and financial aid.
---
Follow RHS Instagrams!
@rivertonclassof2023
@rhs_class_of_2022
@rivertonhighclassof2021
@rhs_silverwolves
@rhs_maskup
---
---
---
CTE-OCR Annual Notice of Nondiscrimination
Click here to view our Non-Discrimination Policy regarding the CTE classes offered at Riverton High School.
---
---