---
Monday, September 27th and Tuesday, September 28th
@ 5:00 AM at the Draper Recreation Center
Email Andrew Powers (andrew.powers@jordandistrict.org) for more information.
---
Sterling Scholars Applications
Due October 1st
A Sterling Scholar is a high school senior who is publicly recognized and awarded for the pursuit of excellence in scholarship, leadership and citizenship in the State of Utah.
Sterling Scholar Information and QR Codes for Department Applications
---

---
Picture Retakes -- October 6th 
---
RHS IS HIRING
The Silverpup Daycare is looking for a 25 hour aide to work with infants and toddlers.  Hours are Monday-Friday from 11-4.  Contact Gayle Whitefield (801-256-5825) or Launa Jones (801-256-5851) for more information.
---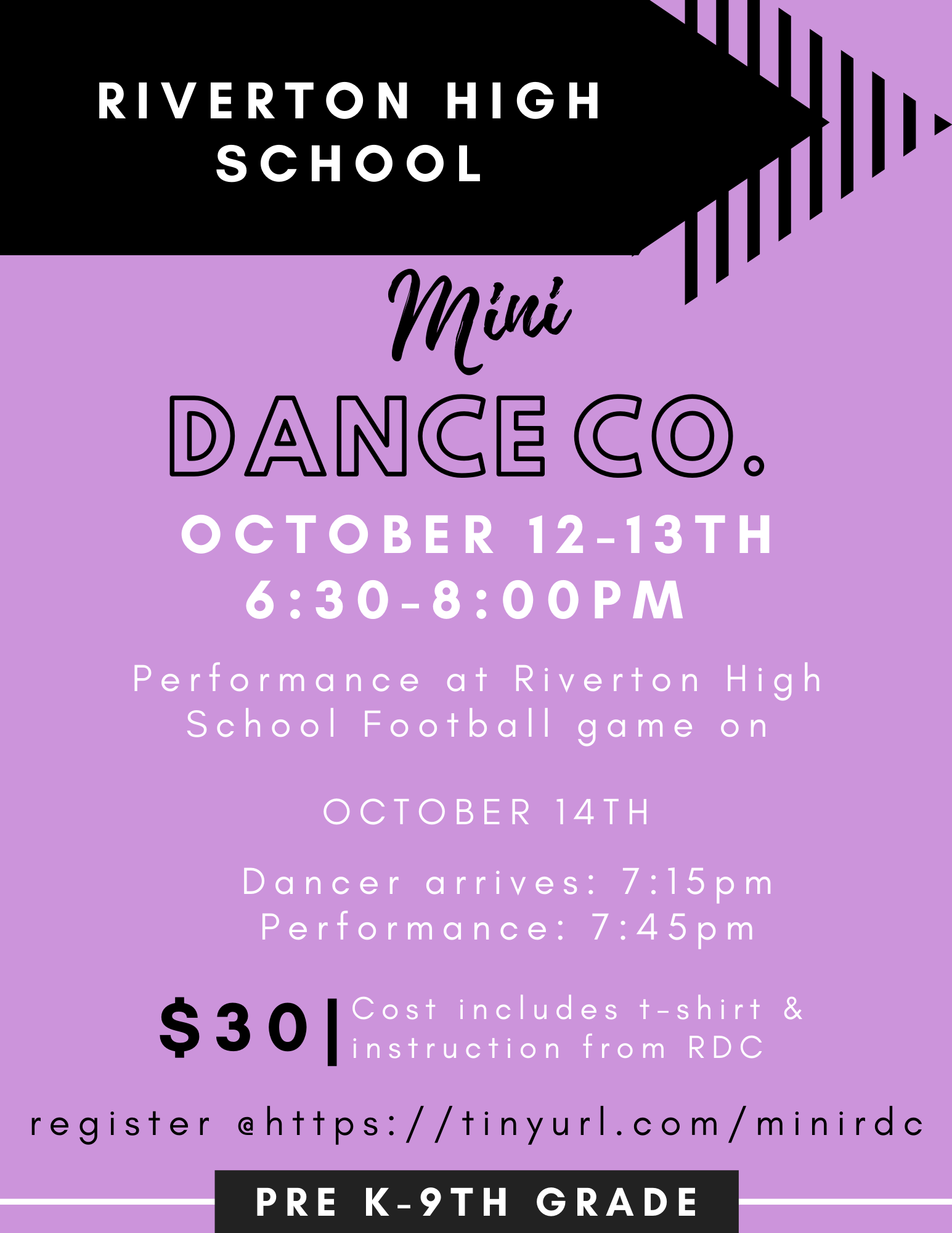 ---
DR. ED. STUDENTS & PARENTS
Save the Date!
Zero Fatalities Parent/Teen Nights are live again!
2nd Qtr: Monday, November 8th 
7:00-8:00 pm in the RHS Auditorium
Student & at least one parent/guardian must attend
---
Watch RHS Athletics Events
Click below to watch all major sporting events in the RHS stadium or gym.  The games will be streamed live.
---
Applying for College?
Need some help?
Great information can be found on our Counseling Center website.  Another good resources is the Fair Opportunity Project Guide.  This is a a free resource designed to help students with college admission and financial aid.
---
Follow RHS Instagrams!
@rivertonclassof2023
@rhs_class_of_2022
@rivertonhighclassof2021
@rhs_silverwolves
@rhs_maskup
---
---
---
CTE-OCR Annual Notice of Nondiscrimination
Click here to view our Non-Discrimination Policy regarding the CTE classes offered at Riverton High School.
---
---