---

---
SUMMER DRIVER EDUCATION 2021
Dates/Times/Important Info coming early February
Registration begins March 1st
---
Boy's Tennis Try Outs
Monday & Tuesday, March 1 & 2, 2021
Boy's Tennis Try-Out Information
---
WINTER SPORTS GAME TICKETS
Tickets for our winter sports season this year at Riverton High School are currently limited to parents of our athletes only!  All those with an invitation and code must purchase their tickets by going to  https://rivertonathletics.com/ and clicking on the tickets box at the top right corner of the page.   Click here for more instructions and guidelines.
Because of the limited number of fans, we will also be live-streaming the games each week.  Games can be found at the following link:  Riverton High Events (YouTube)
 Thank you for your understanding and patience.
---
Follow RHS Instagrams!
@rivertonclassof2023
@rhs_class_of_2022
@rivertonhighclassof2021
@rhs_silverwolves
@rhs_maskup
---
Important School Info for 2020-2021
---

---

---
Applying for College?
Need some help?
Great information can be found on our Counseling Center website.  Another good resources is the Fair Opportunity Project Guide.  This is a a free resource designed to help students with college admission and financial aid.
---
---

The SafeUT Crisis & Tipline Services is a new tool designed to provide confidential two-way communication with licensed clinicians.  The UNI CrisisLine provides 24/7 crisis intervention and emotional support to anyone in any type of crisis.  Students can also use the SafeUT phone app or website to send non-crisis tips to school officials regarding topics such as bullying, cyberbullying, gang activity, drug & alcohol activity, and more.  All tips are completely anonymous.
---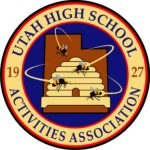 ---